Experience the
"Cradle of Humankind"
– See the stunning views of the Blue Nile.
– Go trekking to the peaks of the Simien Mountains and encountering red-chested Gelada baboons.
– Enjoy delicious coffee, famous in the country, and delectable cuisine.
– Immerse yourself in local culture by taking a cooking class and experiencing a traditional coffee ceremony.
Beautiful, modern Ethiopia. Tradition, culture, and nature blend perfectly here. From Addis Ababa's 3 million-year-old fossilized hominid remains to Lalibela's rock-hewn temples, crypts, and grottos, this journey explores human history. Bahir Dar's 500-year-old monastery islands, Gondar's gorgeous castles, Simien's stunning natural formations, Axum's massive obelisks, and the purported Ark of the Covenant's home. Visit the Blue Nile and Simien Mountains up north (meeting red-chested Gelada baboons). You'll taste the country's coffee, food, and friendly people. It's unique.
Start in Addis Ababa. This lively city features Italian architecture, lovely churches, and friendly people. Contrasts characterize this 1887-founded city. The Addis Sheraton, with its "singing fountain," is one of Africa's most magnificent hotels, but it's just blocks from crowded markets, muddy roads, and goats. The National Museum, where "Lucy" is, and the Ethnographic Museum amid Haile Selassie's royal gardens.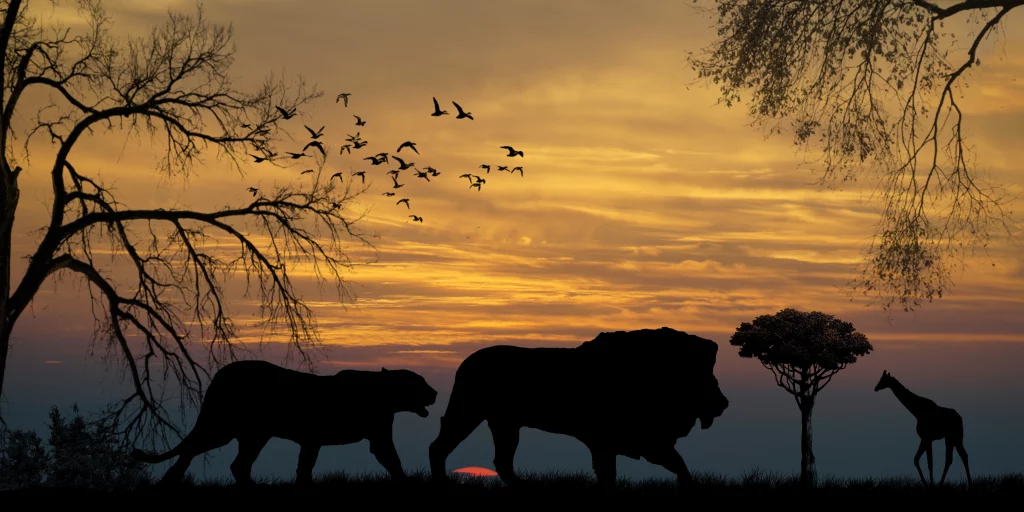 Fly to Bahir Dar. Ethiopia's vast gorges are seen from above. Lake Tana's source, Bahir Dar, is a rising town. Several churches and monasteries are on Lake Tana's islands. Cruise the lake. 37 islands with 20 respected monasteries make up this 3,500-square-kilometre lake. These 13th- and 14th-century monasteries have ecclesiastical art. Muslims seized Axum and hid the Ark of Covenant here. The 16th-18th-century Ura-Kidane Mehret monastery is accessible via water. Ethiopian saints decorate its walls.
The 400-metre-wide Blue Nile Falls are 1.5 hours south of Bahir Dar. Tis Isat falls when the water is high (Smoking Water). Modern hydropower projects and dams have decreased its splendor, yet the scene is still stunning. The major viewpoint is 1.5 miles from the falls. Gondar is 4.5 hours north around Lake Tana the next morning. Ethiopia's 17th and 18th-century capital, Gondar, has medieval castles and cathedrals. Visit the cathedrals and castles. World Heritage-listed Royal Enclosure fortresses were created by Emperors. Saw these castles and Ethiopia's best cathedral, Debre Berhan Selassie, with angel murals.
Gondar to Debark and Simien Mountain National Park early (approximately 3 hours). The day is spent touring Ras Dejen, Ethiopia's highest point (4550 metres). Trek and drive to Sankaber Camp after park entry. Most of Ethiopia's species live here, including the Gelada baboon, which has a shaggy hair and a crimson chest patch.
The Simien Mountains and Tekeze River canyon are scenic. Learn about traditional farming in a village. Africa's oldest empire's capital was Aksum. It was a great ancient monarchy on the Egypt-India trade route. Aksum's history fascinates.
Tour stele fields, tombs, Queen of Sheba's palace, and an archaeological museum. The 33-metre, 517-ton stele is the largest. Stele are cut from one granite block and resemble multi-story houses with windows, doors, locks, and structural beams. Their magnitude shows Axum's prominence, and elephants probably carried them from a quarry. The false door tomb and King Kaleb and Gebre Meskel tombs are in this archaeological museum. The first sub-Saharan African church, St. Mary of Zion, has a green picket fence. The Ark of the Covenant and Ethiopian royal crowns are in this. Home-brewed coffee. Ethiopians value the coffee ceremony. Invitations demonstrate courtesy.
See Lalibela's skyscraper churches. Lalibela's rock-hewn churches were built between 1137 and 1270 from massive single stones found in huge ditches. The Northern Group has seven churches, a tomb, and two chapels. Bet Medhane Alem, 33.5 by 23.5 meters, is the world's largest rock-hewn church. Tunnels connect three churches in a courtyard to the east and two to the west. Bet Giyorgis (Saint George's), carved as a Greek cross and set aside from the main northern cluster, is the most famous and photographed. This church is beautiful. Eastern group of five churches includes exclusively hypogeous churches, where only the roof is attached to rock.
Our team has sources the highest quality tours at unbeatable prices. We ensure you maximize your clients' value for money, making your itineraries that much more appealing! We want pride ourselves being the best in this industry.

EXPERIENCED TRAVEL ADVICE
Our team of expert travel advisors takes great pride in curating personalized itineraries for our clients. With years of experience in the travel industry, our advisors are well-equipped to help clients plan their dream vacations. 
Our itineraries are designed to provide an all-in-one solution for travel planning, including flights, hotels, and other activities. By working with our team of travel experts, clients can enjoy a hassle-free travel experience. 
DON'T LIKE FORMS? LET'S TALK!